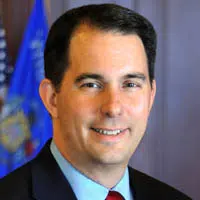 The state's part of the deal with Foxconn is done.
Governor Walker signed a bill into law yesterday afternoon, offering the company up to $3 billion in incentives. Foxconn would get all of the money by building a $10 billion plant, and hiring 13,000 workers.
The company is looking to build a plant in southeast Wisconsin to make LCD screens.
Governor Walker was at Gateway Technical College, near Racine. He believes the state can provide the talent and the supply chain, to make it a successful venture.
Foxconn could name the proposed location for the factory in the coming weeks.