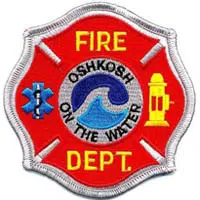 A fire on the north side of Oshkosh damaged a duplex last night.
Fire department spokesman John Holland says it started in the upstairs of the upper-lower duplex, in the 2600 block of Wisconsin Street around 6:15 p.m. He says when firefighters got there, smoke and flames were coming out of the back of the building.
Holland says the people living upstairs were outside, in the backyard, when the fire started. No one was hurt.
He says the damage estimate to the upstairs is about $40,000. Investigators are looking for the cause.