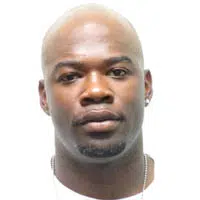 Appleton police are looking for a 24-year-old man, in connection with a robbery at a credit union on Appleton's south east side.
Jayvon Flemming is a possible suspect in the holdup at Capital Credit Union on E. Calumet Street last Wednesday afternoon.
Sgt. Dave Lund says Flemming is from the Appleton area, but he also has ties to Madison and Chicago areas.
Lund says the state corrections department has a warrant out for Flemming's arrest for a probation violation.
Police say two men had guns when they robbed the credit union. Officers called off a high-speed chase, after they spotted the possible getaway car on Highway 441. They later found the car, parked at a golf course in De Pere.