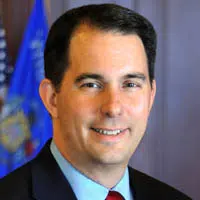 The state budget is now in the hands of Governor Walker.
Assembly Speaker Robin Vos signed it this morning, completing a procedural step that puts the two-year, $76 billion plan on the governor's desk.
Walker is expected to use his veto pen on a number of items. He's promised to act quickly, and he could sign the budget as soon as tomorrow.
The budget is over two-and-a-half months late.
Majority Republicans in the Assembly and Senate approved it last week.