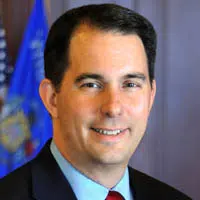 Governor Walker will be in Neenah tomorrow afternoon to sign the state budget.
He'll be at Tuller elementary school around noon.
Neenah school district spokesman Jim Strick says it is an honor to host the event. Strick says it's the third time this year that the governor has reached out to the district. He says Walker visited Neenah high school in April and invited district leaders to the State of the State address.
Walker introduced the budget in February and he proposed increased spending for public schools.