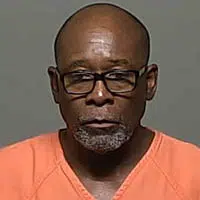 Appleton police say a 48-year-old woman was murdered early this morning, at a duplex on the city's southeast side.
Police arrested 58-year-old Johnny Scott. They say Annie Ford was the victim.
Sgt. Dave Lund says neighbors in the 3300 block of E. Canary Street called 911 just after 2 a.m. He says they heard multiple gunshots.
Scott is in custody on possible charges of first-degree intentional homicide and reckless endangerment.
Police say officers responded to two calls at the duplex last night, and they were told the situations only involved arguing. They say there weren't any grounds for an arrest. They say police offered alternative places to spend the night.