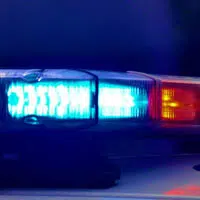 A 22-year old stabbing victim is in jail for something unrelated to his injury.
Outagamie Co.  Sheriff's officials say the Nichols man was stabbed with a kitchen knife, by a woman, during a fight at a home at N9033  Krull Rd. in the village of Nichols.
It happened around 6:30 p.m last night.  The woman is from Green Bay.
He was treated and released for his injuries and taken to jail.
Investigation into the fight and stabbing continues.