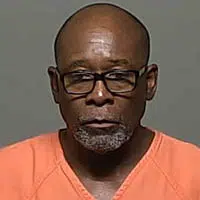 Appleton police were called to a duplex twice in the hours before a murder on the southeast side.
Sgt. Dave Lund says 48-year-old Annie Ford was shot multiple times in the 3300 block of E. Canary Street, around 2 a.m. He says 58-year-old Johnny Scott is in custody on possible charges of first-degree intentional homicide, and reckless endangerment.
Lund says they two had been arguing over property and their living circumstances. He says they had either just moved in, or were in the process of moving into the duplex.
Lund says both times, the officers determined that the situation didn't meet the criteria for the state's mandatory arrest law. He says police did offer other places to stay for the night.