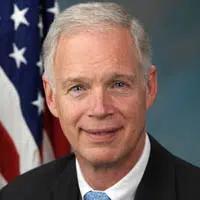 A Republican from Oshkosh is talking about the latest health care bill from the GOP.
U.S. Sen. Ron Johnson says states would get grants to set up their own health insurance systems. He believes more people would be insured, under the latest plan than President Obama's health care reform law. He says that's because states could develop innovations that lower premiums.
Johnson was a guest on Fresh Take with Josh Dukelow on WHBY this morning.
He says the bill would benefit Wisconsin, by spreading out funding to states more equitably.
Link to the Fresh Take podcast with Sen. Ron Johnson (the interview starts at 9 minutes, 44 seconds)