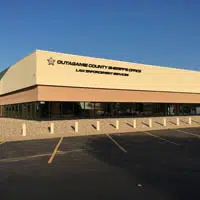 Staffers at the Outagamie County Sheriff's department are packing up today, and getting ready to move to a new building on Appleton's northeast side.
The move starts tomorrow morning, and the new office will open on Wednesday morning.
Sgt. Nathan Borman says their patrol deputies, investigators and administration will be at the new location, and the rest of the department will stay at the Justice Center in downtown Appleton.
The building is on Goodland Drive, off of the Ballard Road exit along I-41. Workers started remodeling the building in the spring.
Borman says it cost a little more than $3 million to buy the building and remodel it. The department had been looking to move out of downtown Appleton to decrease response times to calls.
The current sheriff's office in the Justice Center will remain open today and tomorrow.