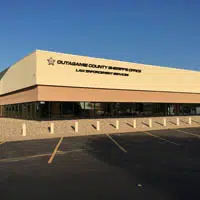 The new Outagamie County sheriff's department office will open on Appleton's northeast side today and it's been in the works for 15 years.
Sheriff Brad Gehring says they first looked at the possibility of moving out of downtown Appleton in 2002. He says a number of studies have been conducted that show moving near I-41 could increase efficiency.
The new location is off of the Ballard Road exit on Goodland Drive.
The county bought a building in Appleton's Northeast Business Park and remodeled it.
The project cost about $3 million.