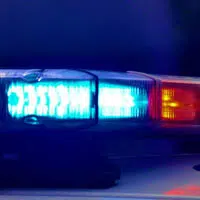 A father and daughter were found dead in a home east of Fond du Lac this morning.
The Fond du Lac County Sheriff's department says a home health care worker called 911 from the house on Golf Course Drive, in the town of Empire, just before 7:45 a.m.
The worker said her client, 27-year-old Julia Whitmore was dead inside the home. Sheriff's deputies then found the body of 62-year-old Mark Whitmore.
Both of them lived at the house.
Investigators aren't releasing any more information, but they say there's no threat to the public.