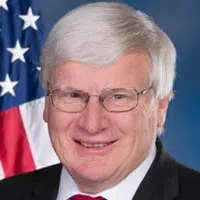 A local congressman is supporting a bill that would let Wisconsin farmers grow hemp.
Republican Congressman Glenn Grothman of Glenbeulah is a co-sponsor of the Industrial Hemp Farming Act. He says it was legal in the 1930s, and the crop could benefit the state. He says it would help the state's agriculture community.
The bill would exclude industrial hemp from the definition of marijuana.
Grothman joined nine Republicans and 15 Democrats to co-sponsor the bill.