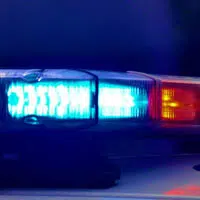 One woman is dead after a motorcycle crashed into the back of a car in Calumet County.
Sheriff's officials says the Fond du Lac woman was a passenger on a motorcycle traveling on Hwy 55 and Artesian Rd. in the town of Stockbridge.
The 53-year-old woman died at the scene and officials say the 59-year-old Fond du Lac man driving the motorcycle was flown to a hospital with serious injuries.
They say the man crashed into the back of a car that stopped to make a turn.
The driver of that car, an 81-year-old Chilton woman, wasn't hurt.
The accident happened around 12:30 p.m. Sunday.