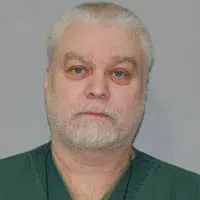 A judge in Sheboygan County says Steven Avery shouldn't get a new trial, for the murder of Teresa Halbach.
A jury convicted Avery of the Halloween 2005 death of the freelance photographer, and he's been behind bars for almost 11 years. He's now 55, and he's serving a life sentence.
Judge Angela Sutkiewicz released her decision this afternoon.
Avery's attorney, Kathleen Zellner, filed a motion over the summer, asking for a new trial. She says she'll ask for the decision to be thrown out. She says she has new scientific test results, and additional witness statements, to add to her motion.
The case drew international attention following the Netflix series "Making a Murderer."
Halbach went to take a picture of a van that was for sale, at the Avery salvage lot. Her remains were found on the Avery property.
Avery's nephew, Brendan Dassey, is appealing his conviction in federal court. The 7th Circuit Court of Appeals heard arguments in his case last week. A federal judge threw out Dassey's conviction last year, and the state is appealing.