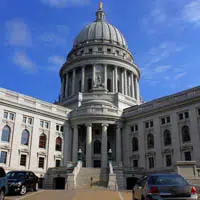 Two Democrats are touring the state to talk about medical marijuana.
Rep. Chris Taylor of Madison and Sen. Jon Erpenbach of Middleton are proposing a series of bills that would legalize it with a doctor's recommendation.
Taylor says they're still waiting for Majority Republicans to schedule a hearing. She says rather than spin their wheels at the Capitol, they decided to go around and talk to people, and hopefully raise awareness.
The two will stop in Green Bay tomorrow as part of the tour.
Taylor says the bill would let sick people get medical marijuana without being treated like criminals.