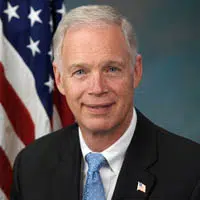 The state's Republican U.S. Senator says any tax reform package that Congress considers shouldn't include major changes to 401K plans.
Sen. Ron Johnson of Oshkosh was on CNN today. He says it would be the worst time to take away incentives for people to save for retirement. He says that's especially the case with the projected future deficits for social security.
President Trump isn't ruling out changes to the savings accounts.
Johnson says Republicans agree on the need for tax reform even if they don't have a final deal yet.