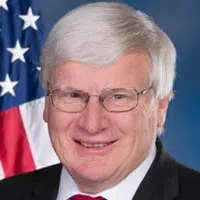 A congressman from eastern Wisconsin says the government shutdown shouldn't have happened.
The Senate and House both approved a bill yesterday that funds the government until February 8th.
Republican Congressman Glenn Grothman says he'd be surprised if it happens again once that date hits. He says the majority of Americans don't want their government shut down.
Grothman says he's always automatically voted yes on bills to fund the federal government. He says you shouldn't have to give someone something to have the government funded.
Grothman tweeted over the weekend that if U.S. troops and employees aren't getting paid, members of Congress shouldn't either. He asked to have his pay withheld.
President Trump signed the bill last night. The government shutdown started last Saturday.