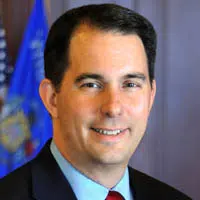 Governor Walker says he would be willing to look at raising the gas tax so the state could get money from the federal government for infrastructure projects.
President Trump proposed a $1.5 trillion plan during his State of the Union speech. Walker is sticking to his stance that any increase in the gas tax would have to be offset by cutting taxes in another area.
Walker says the federal government should cover 80 percent of the cost of projects, with the state picking up the remaining 20 percent.
A hike in the gas tax was brought up during the lengthy budget debate over transportation last year. Walker threatened to veto any increase, without a corresponding cut somewhere else.