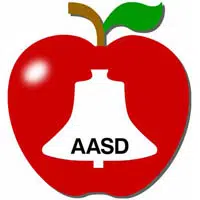 The focus on physical activity at a middle school in Appleton recently caught the eye of a journalism project in New York City.
Kaleidoscope Academy at Roosevelt Middle School, on the north side, was featured by the Hechinger Report at Columbia University.
Principal Al Brant says it's sometimes tough for students to sit and learn continuously during a two-hour period, so they take what are called "brain breaks" for 20 minutes. He says they also have different phy ed classes for seventh and eighth graders that set them apart from other schools. He says they offer physical fitness and dance classes.
Brant says with those physical activities and brain breaks, students are getting about 50 minutes of movement every day. Some classrooms also have an exercise bike that kids can use during class, and yoga balls that they can sit on.