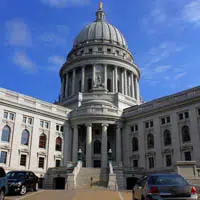 Republicans want to block a judge's order to hold two special elections by changing state law.
Senate Majority Leader Scott Fitzgerald and Assembly Speaker Robin Vos are calling lawmakers back to the Capitol to vote on a proposal. Dane County Judge Josann Reynolds ordered Governor Walker to call special elections to fill two empty spots in the Legislature.
Fitzgerald says the logistics would be very messy, and he doesn't believe the judge considered how things would transpire in the real world.
Reynolds was appointed to the bench by Walker.
The 1st Senate District seat, covering parts of northeast Wisconsin, is one of the open spots. Republican Sen. Frank Lasee of De Pere stepped aside to take a job with Governor Walker's administration last December.