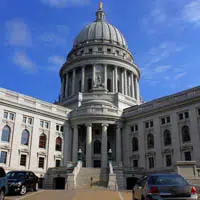 The leader of the local agency that runs a statewide suicide prevention hotline says they need to scramble to figure out a way to keep it going.
Barb Bigalke is the executive director of the Center for Suicide Awareness. She says the Senate never took up a bill to provide $137,000 in state funding over two years. The Assembly approved it unanimously.
Bigalke says the Hope Line is a resource that can't go away. She says people can send texts around the clock, to get help. She says the reason they turned to the state because of the demand, and the hotline is so valuable.
Bigalke says they were hoping to expand it, and upgrade their software.
She says now they'll have to turn to donors, including corporations, to find funding.