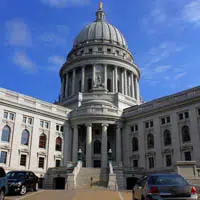 A new legislative panel will take the spring and summer to put together a statewide plan on how best to handle police body camera footage.
Republican Sen. Patrick Testin of Stevens Point is the chair of the group. He says right now, law enforcement agencies do their own thing and that's causing confusion.
The Assembly approved a bill, but the Senate never voted on it. A number of journalists spoke out against the proposal, claiming it would create hurdles to get access to footage.
They were also concerned with letting police erase some footage, after only 120 days.