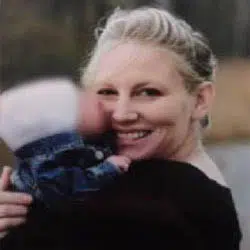 A 40-year-old man will spend the rest of his life in prison for the murder of a Ledgeview woman.
George Burch received an automatic life sentence, and a judge decided Burch shouldn't ever be eligible for parole.
Jurors found Burch guilty of first-degree intentional homicide in the death of 31-year-old Nicole VanderHeyden. She was found dead in a field, in Bellevue, in May of 2016.
Judge John Zakowski says if the death penalty was allowed in Wisconsin, he believes the case would merit it.