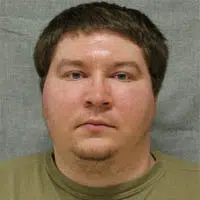 The state's justice department is asking the U.S. Supreme Court to deny Brendan Dassey's request for justices to take up his case.
The agency filed a petition today. State attorneys argue investigators used proper techniques when they interrogated Dassey about the 2005 murder of freelance photographer Teresa Halbach.
Last year, a federal appeals court overturned a lower court ruling that Dassey's confession was coerced, and he should be freed. Judges voted 4-3 to reinstate the conviction.
Dassey was 16 when he was interviewed. He's now 28, and he's serving a life sentence for Halbach's death. He won't be eligible for parole for 30 more years.
Dassey's attorneys say the Supreme Court hasn't heard this type of juvenile confession case in almost four decades.
His uncle, Steven Avery, was sentenced to life in prison without parole, and he's also appealing his conviction.