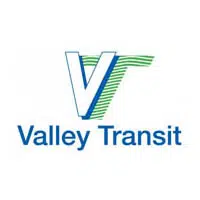 A four million dollar federal grant will help Valley Transit replace old buses and deal with an issue that's about 25 years in the making.
Some of the buses that are on the streets date back to 1994.
Mayor Tim Hanna was on the city council back then. He says they made a mistake when they replaced the fleet all at the same time. He says that means they all wear out around the same time, and it's harder to get the money to replace them all at once.
Hanna says Valley Transit staffers have figured out ways to get between one and five new buses a year. He says that spreads out the age of the fleet. The federal government is providing the grant to help buy at least 10 buses. Valley Transit will have to contribute one million and that will come from a depreciation fund.
In two years 16 of the 28 big buses on the fleet would at least be 2017 models.