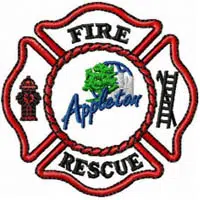 Appleton firefighters might get more training for medical calls.
Fire Chief Jeremy Hansen says many of them are certified as first responders and he wants to upgrade them. He says they want to bring the department up to what is considered the norm for fire service. He says almost all of them are EMT Basic or higher.
Almost 60 percent of the department's members would need the additional training. Hansen says they plan to hold classes over the next two years. About two-thirds of the department's calls last year were for medical emergencies. Gold Cross Ambulance also responds with paramedics. If firefighters get there first they start providing medical care right away.
The city's safety and licensing committee unanimously approved the upgrade. The city council could take up the proposal next month.