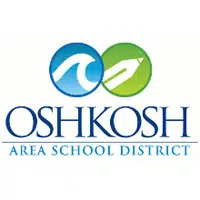 Counselors are available again today to students at Oshkosh North High School after yesterday's lockdown.
Police say there were concerns that a 16-year-old sophomore might have a gun so they took the precautionary step. They say there was never a direct threat to students and staff. Students spent around 45 minutes in "hard lockdown" mode with desks and chairs stacked against classroom doors.
Superintendent Vickie Cartwright says all threats to the schools, students, and staff are taken seriously and investigated thoroughly.
Police Chief Dean Smith says there were concerns about the student's recent erratic behavior. He says the boy never had a gun on school property. He says the lockdown was lifted when Winnebago County Sheriff's deputies found him walking near the Oshkosh prison.