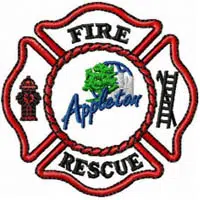 Daylight Saving Time goes into effect this weekend, and firefighters in the Fox Valley are asking people to change the batteries of their smoke and carbon monoxide detectors.
Lt. Doug Vrecheck is with the Appleton fire department. He says in his 20 years, he's never had to rescue anyone from a house fire where there were working smoke detectors.
Vrecheck says smoke detectors have a 10-year life span, so they're recommending people buy 10-year lithium batteries, and replace everything at that time. He says carbon monoxide detectors usually last about seven years, and their batteries should also be regularly replaced.