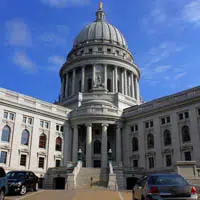 With Republicans still in control of the Legislature a political science professor thinks it will be tough for Governor-elect Tony Evers to get certain things done.
UW-Oshkosh Professor Jim Simmons believes GOP leaders will be resistant to most of the major initiatives Evers has been talking about. He says there's going to be some gridlock and not much accomplished. He says the governor is a strong position that is going to be difficult to override.
Simmons says Evers could use executive actions to get around the Legislature on some things. If Democrat Josh Kaul holds on to his lead in the race for attorney general, Simmons says they could work together on different initiatives.