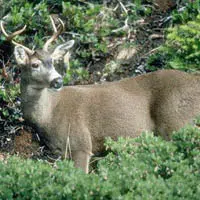 Hunters bought slightly fewer deer licenses heading into Saturday's opening day of the state's nine-day gun season.
Numbers from the DNR show they sold over 774,000 licenses, as of midnight last Friday. That's down 2-1/2 percent from last year.
The agency says sales are down in all categories, including gun, bow, and licenses for female hunters.
The DNR plans to release preliminary opening weekend harvest totals tomorrow.