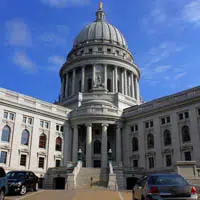 The Joint Finance Committee approved a package late last night to fund road projects.
The plan includes about $400 million in borrowing for roads, it cut 200 positions at the DOT and imposes an annual fee on electric and hybrid vehicles.
Rep. Gordon Hintz of Oshkosh was among Democrats who argued the proposal fails to fix serious problems with road funding.
Republicans defended the plan as a responsible approach although Finance Committee co-chair John Nygren from Marinette admitted it's far from perfect.
The committee is expected to wrap-up its work on the state budget later today.