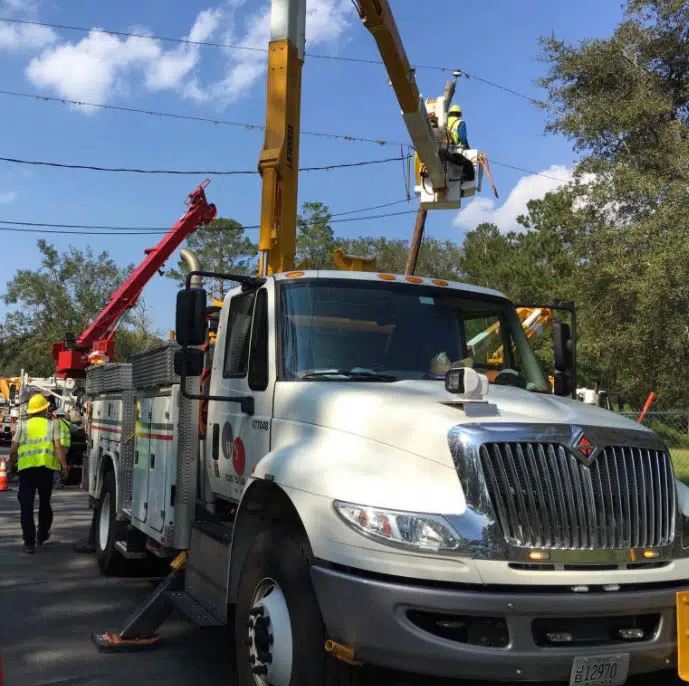 About 24 Wisconsin Public Service crew members are in the Daytona and St. Augustine area, helping to restore power to those impacted by Hurricane Irma.
Field supervisor Steven VanCampenhout is based out of the Marinette and Menominee area. He says they've been in Florida for about three days, after helping out in Atlanta, Georgia.
VanCampenhout says they're dealing with some unusual safety hazards. He says because of the high water, they have to deal with snakes, spiders, alligators and red ants.
He says they helped get power back on for about 1,000 customers in Atlanta, and they should restore power to between 500 and 1,000 more today.
VanCampenhout says crews work 16 hours on, and eight hours off.
He says there are thousands of crews and contractors on hand to help, and some have come from as far away as Canada.
(Photo courtesy of WPS)