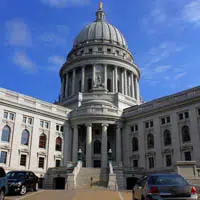 The legal drinking age would only be 19 in Wisconsin, under a bill from three Republicans, including a former president of the Tavern League.
Rep. Adam Jarchow of Balsam Lake is the author of the proposal. He says it's fundamentally wrong that people can be sent overseas to potentially die for their country, but they can't have a beer.
Jarchow says the bill wouldn't take effect, if the state stood to lose its federal highway funds. Under a federal law passed in 1984, states can be penalized if they don't have a minimum drinking age of 21.
He says there are very few things you can't do when you're 19, but drinking is one of them.