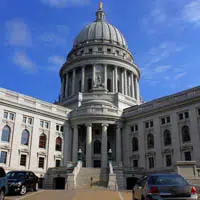 A group is reporting there are two ways the state budget is different than others in recent years.
Todd Berry of the Wisconsin Taxpayers Alliance says there was a bigger than normal increase in spending. He says the total expenditures are up 8.8 percent, the largest since the 2009 budget.
Berry says public school funding will climb by over eight percent, and that's the largest hike in 12 years.
He says one thing that didn't change is that there's a built-in structural deficit. He says in the second year, the state is projected to spend $233 million more than it's expected to collect in revenues.