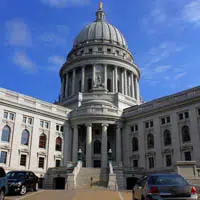 There's a proposal to force rideshare companies like Uber and Lyft to do tougher background checks on drivers.
Democratic Sen. Chris Larson of Milwaukee says drivers should have to clear a review by police that includes fingerprinting. He says it's normal for practices to go through background checks, like at restaurants and at schools.
Larson is working on another bill that would require rideshare vehicles to be marked.
A spokesperson for Uber says the service provides "safe, reliable transportation options."
Larson says taxi companies already have to meet those same standards.