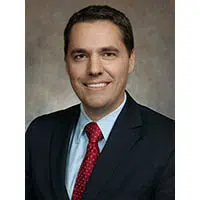 More families might be eligible for the state's private school voucher program.
Members of the Legislature's budget committee are voting on a proposal today to increase income limits.
Right now, families living at up to 180 percent of the federal poverty level can receive taxpayer money to go to a private school.
For a family of four, the cutoff is about $45,000. The limit for families in the separate programs in Milwaukee and Racine is 300 percent.
Republican Senate President Roger Roth of Appleton was on Fresh Take with Josh Dukelow this morning. He says the Assembly and the Senate made a compromise on 220 percent.
That way, the limit would be just over $53,000 a year for families.