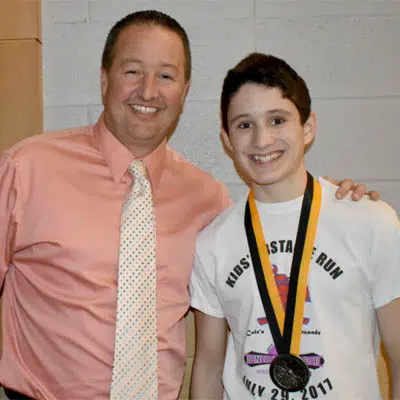 An Appleton student received a statewide award for volunteering.
Cole Stoffel is an eighth-grader at Madison Middle School. He says he created a kids obstacle run called "Cole's Cancer Crusade." He says he's raised over $22,000 for pediatric cancer patients and survivors.
Stoffel says he started it after his second grade teacher passed away from brain cancer. He says he also runs an annual half-marathon. He says the events raise money for the Snowdrop Foundation. It provides scholarships to college-bound pediatric cancer patients or survivors.
Stoffel won one of the state's two Prudential Spirit of Community Award and he's also nominated for a national honor. Stoffel will get a free trip to Washington D.C. where the winners will be announced.
(Pictured: Cole Stoffel, right, with Madison Middle School Associate Principal Andrew Schanke. Photo courtesy of the Appleton Area School District.)